Site Will Be Updated in December
Until Then Here's Answers To Your Questions!
And What's Coming Next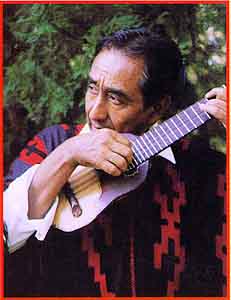 Jaime Torres - El Charanguero!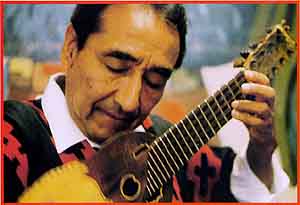 The Tuning From The Smallest String (#1) is ee aa eE cc gg --Fixed Error 10/23, Sorry For The Mistake--
All paired strings are the same width except for the E, which is twice the thickness.
Reference Section to Andean Source are being compiled currently
Chord Chart will be converted to an easier format to read and print!
Special Thanks to Jeff Briggs for the info!
Thanks to Bluerat for the acquisition.
Special Section on how to get strings CHEAP!
How to play Charango rhythms!

Please Be Patient, and thanks for all the comments, I will incorporate them as soon as possible.
---
[Charango Home]
[What is a Charango?]
[Chord Chart]
[Charango Rhythms]
[Song Progressions]
[Pictures]
[Musica]
---
This has been visited by
Changueros!


© 1997 - Chris Eng. All Rights Reserved